scatteredheart asked: :) I never expected her to be so accepting!
3 tags
River Song
River: I can't let you die! The Doctor: I have to die! River: Shut up! I can't let you die without knowing you are loved — by so many and so much — and by no one more than me. The Doctor: River, you and I, we know what this means: we are ground zero of an explosion that will engulf all reality. Billions on billions will suffer and die. River: I'll suffer if I have to kill...
4 tags
Doctor Who
Rory Williams: What did you mean, what you said to Amy? There's a worse day coming for you? River Song: When I first met the Doctor, a long, long time ago, he knew all about me. Think about that. An impressionable young girl, and suddenly this man just drops out of the sky, and he's clever, and mad, and wonderful, and knows every last thing about her. Imagine what that does to a...
6 tags
ATTENTION WHOVIANS
iidelirium: You have until January 7th, 2013 to reblog this ONCE to get your URL written down in Gallifreyan 
2 tags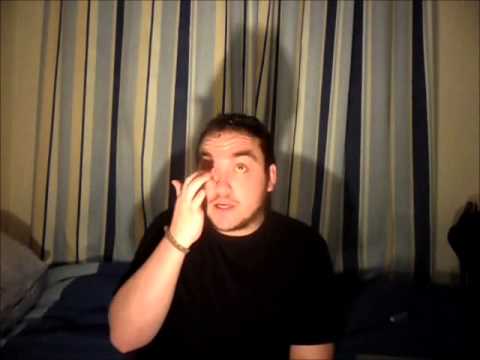 5 tags
Doctor Who (Angels Take Manhattan)
Amy: Is there a way down? Rory: No. But there's a way out. Amy: What are you doing? Rory, what are you doing? Rory, stop it. You'll die. Rory: Yeah, twice. In the same building on the same night. Who else could do that. Amy: Just come down, please. Rory: This is the right thing to do. This will work. If I die now, it's a paradox right? The paradox'll kill the Angels. Tell...
3 tags
My Secret Shame
I Have all my christmas shopping done, wrapped and put away! I refuse to be broke for christmas this year so got a head start!! Im pathetic! lol!
When Life Gives You Lemons, Make Lemonade!
When life gives you diabetes……dont make lemonade!
4 tags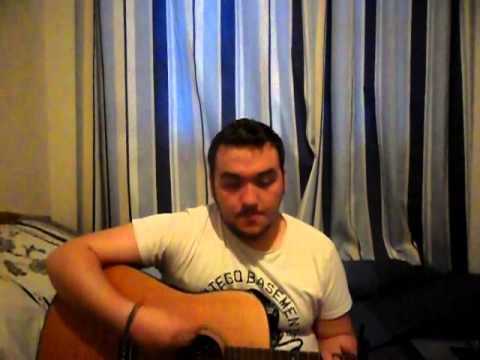 Keanu Reeves is a vampire. →
theawkwarddj: 10knotes:   Now, look at this: That's "Paul Mounet", a french actor, who "died" in 1922. His body never was found. Then, look at this: An unknown man, painted in 1530 by Parmigianino. Compare them: He's a motherfucking vampire His beard in 2011 even grows the same way as the painting in 1530 FINALLY THIS POST AGAIN. YES.
pandapadawan asked: What are you plans for Halloween?
2 tags
Post Me An Ask!! Anon or Not!!! I'll Still Love...
2 tags
1 tag
John Tucker Must Die
I wish it could just be simple, like a retro pop song, "I want you to want me." Boom. End of story. We all live happily ever after. But it is never really like that, is it?
Sorry for lack of posting over the last while but...
1 tag
Well my american adventure is over! who missed...
Hey Everyone!!! Ive been in the states the last...
5 tags
The Vow
I vow to love you, and no matter what challenges might carry us apart, we will always find a way back to each other.
5 tags
No Strings Attached
Emma: I made you a Valentine's Day card.  Adam: What?  [laughs]  Adam: It's perfect. Will you read it for me?  Emma: [reads card] You give me premature ventricular contractions.  Adam: I'm assuming that's a good thing.  Emma: You make my heart skip a beat.  Adam: Aww.  Emma: Don't make fun of me! 
2 tags
6 tags
This is the radio interview i did about my coming...
4 tags
Everything (an original Poem)
I feel backed into a corner and yet freer than before I'm letting go of what I need and closing this old door. My heart once was in shards, each needing to be put in place It beat and raced within my chest each time I saw your face. But now the time has come when I must stand on my own feet The times we shared are memories I don't wish to delete. I hope that you will think of me and...
4 tags
Stuck Like Glue
There you go making my heart beat again, heart beat again, heart beat again. There you go making me feel like a kid, wont you do it, do it one time. There you go pulling me right back in, right back in, right back in and I know, I'm never letting this go, Im stuck on you
6 tags
The Accidental Tourist
I'm beginning to think that maybe it's not just how much you love someone. Maybe what matters is who you are when you're with them.
4 tags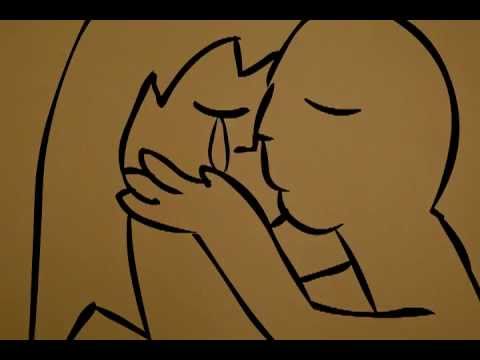 4 tags
The End of An Affair
You see I never stopped loving you, even though I couldn't see you.
5 tags
Say Anything
Lloyd: What I really want to do with my life — what I want to do for a living — is I want to be with your daughter. I'm good at it.
3 tags
4 tags
West Side Story
I have a love and it's all that I have. Right or wrong, what can I do? I love him, I'm his and everything he is…I am, too. I love him, we're one. There's nothing to be done. Not a thing I can do but hold him, hold him forever. Be with him now, tomorrow, and all my life…
4 tags
Avenue Q was INCREDIBLE!!! Princeton came into the...
4 tags
Forrest Gump
Forrest: I may not be a smart man, but I know what love is.
I hate having those days when I feel like crap!
4 tags
Les Miserables
Eponine: On my own, Pretending he's beside me. All alone I walk with him till morning Without him I feel his arms around me And when I lose my way I close my eyes  And he has found me
5 tags
Dead Poet Society
John: Medicine, law, business, engineering, these are noble pursuits and necessary to sustain life. But poetry, beauty, romance, love, these are what we stay alive for.
7 tags
Kissing A Fool
True love cannot be found where it does not truly exist, nor can it be hidden where it truly does.
7 tags
Emma
Mr Knightly: Maybe it is our imperfections which make us so perfect for one another
4 tags
Pearl Harbor
Rafe: Evelyn, loving you kept me alive. I should have died over there. When I was in that water, I made a deal with God. I told him I was sorry. I was a fool for leavin' you and I told him I would never ask for anything again if I could just see you. And you know what? It was worth it. You kept me alive Evelyn, you brought me home. So I'm gonna stand by my end of the deal, I'm gonna walk away....
6 tags
Forget Paris
When you love someone, and you love them with your heart, it never disappears. When you're apart, and when you love someone, and you've done all you can do, you set them free. And if that love was true… when you love someone, it will all come back to you.
8 tags
Shall We Dance?
Beverly: We need a witness to our lives. There's a billion people on the planet….. I mean, what does any one life mean? But in a marriage, you're promising to care about everything. The good things, the bad things, the terrible things, the mundane things….. all of it, all the time, every day. You're saying 'Your life will not go unnoticed because I will notice it. Your life will not go...
5 tags
Love and Death
Boris: To love is to suffer. To avoid suffering, one must not love; but then one suffers from not loving. Therefore, to love is to suffer, not to love is to suffer, to suffer is to suffer. To be happy is to love; to be happy then is to suffer, but suffering makes one unhappy; therefore to be unhappy one must love or love to suffer or suffer from too much happiness. I hope you're getting this...
5 tags
My Best Friends Wedding
Michael: If you love someone you say it, you say it right then, out loud. Otherwise the moment just…passes you by.
5 tags
Ally McBeal
Ally: Im sorry again. I know you were right John: You do? Ally: I mean look at us, we're already fighting just at the prospect of dating John: I don't think we've ever exchanged a harsh word before Ally: You know all of mine came from hurt… John: I do Ally: I still love that you're odd and I still love all of your eccentricities….and I still love...
7 tags
What Dreams May Come
Doc: Soul mates. It's extremely rare, but it exists. It's sort of like twin souls tuned into each other.
4 tags
The Phantom of the Opera
Raoul: Say you'll share with me one love, one lifetime. Lead me, save me from my solitude. Say you want me with you, here beside you. Anywhere you go, let me go, too. Love me, that's all I ask of you.